UUID:
commandLauncher@scollins
Last edited:
2 months ago
2023-06-26, 04:17
Last commit:
[
9ecf67f1
] add spanish translation (#4898)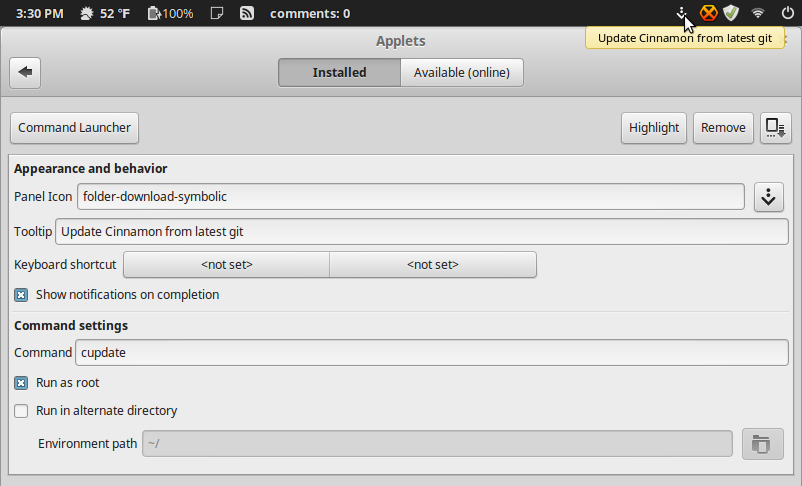 Lets you to run command-line commands with the click of a button
README
Cinnamon Command Launcher
This is a simple multi-instance applet for Cinnamon which allows the user to launch commands as though from a command prompt with the click of a button. Unlike a program launcher, which typically uses a .desktop to launch a program, Command Launcher uses a direct command-line command. This means you can use any command you could use from a terminal (e.g. run a script, launch program with complicated command-line arguments, etc).
Features
Users can add as many to the panels as they would like
Users can change the command, tooltip and icon (supports fullcolor and symbolic)
Users can set a short-cut key to launch the command
Option to set the path from which to run the command
Option to run with root privileges (password dialog will appear)
Option to send Notifications on start and completion of the process
Known issues