UUID:
cryptocoin@guantanamoe
Last edited:
2 months ago
2022-06-07, 06:26
Last commit:
[
6cb6d031
] [All supported applets] Updates/Adds Italian translations (#4357)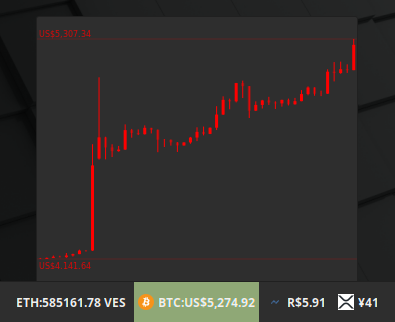 Monitor current price and trends of cryptocurrencies
README
Cryptocoin-Applet
Cinnamon applet that shows the current values of configured cryptos.
Getting Started
Install via Cinnamon's Applets settings module Download tab.
or
Download the applet's zip file using the Download button on the applet's Cinnamon Spices web-pages and unzip to ~/.local/share/cinnamon/applets/
Once installed add the applet to your panel via the Applets settings module.
Versioning
We use SemVer for versioning.
Authors
License
This project is licensed under the MIT License - see the LICENSE.md file for details
API Usage
Using CryptoCompare api with one lookup per 5 minutes