UUID:
Mint-Unsplash-Background@omidmaldar
Last edited:
2 years ago
2021-02-05, 10:39
Last commit:
[
004e69bb
] Remove icon definitions from metadata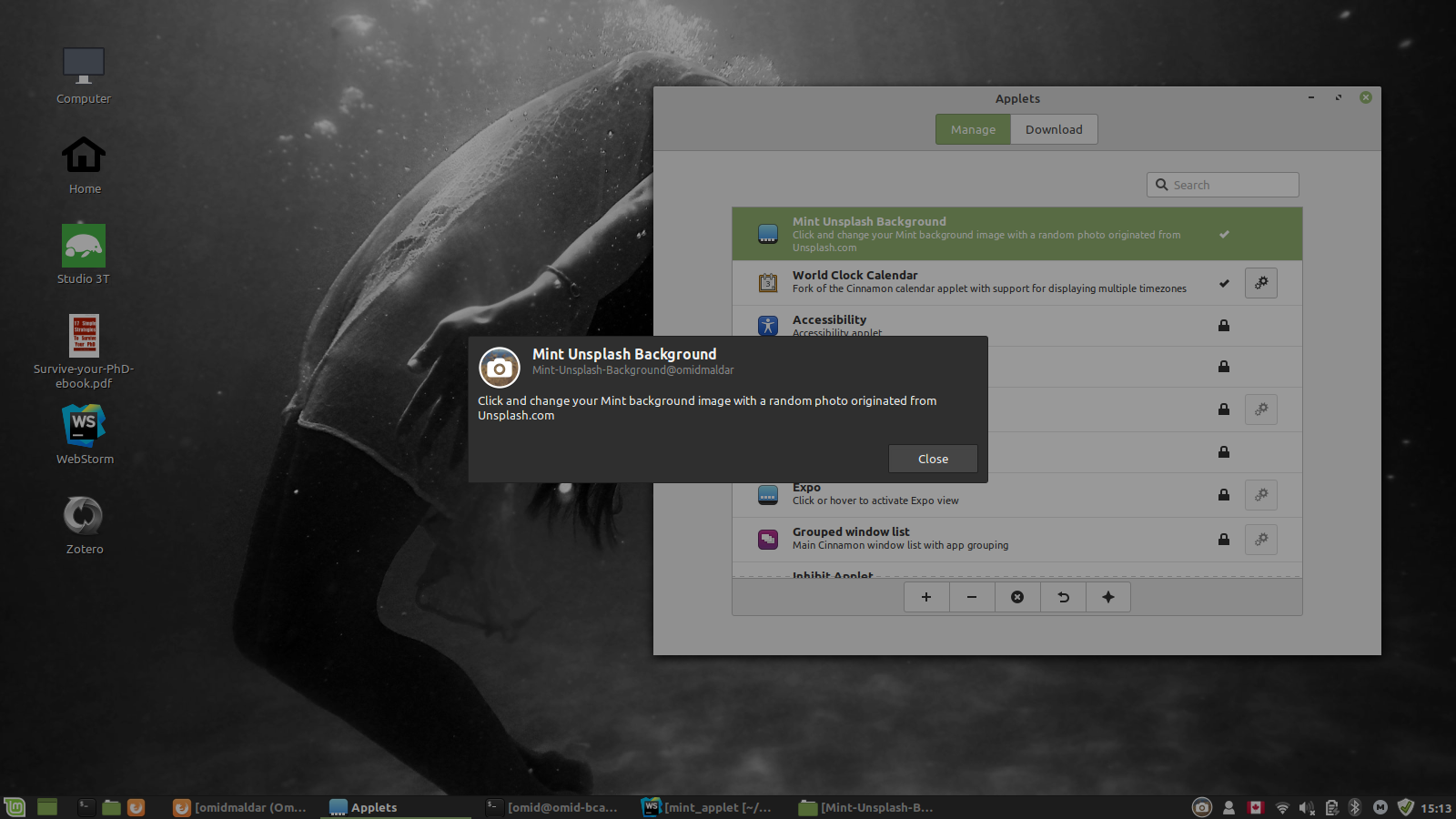 Click and change your Mint background image with a random photo originated from Unsplash.com
README
Refresh your Mint Background
Version 1.0
Change your background photo by one click and be inspired by tons of creative photos. Photos will be chosen randomly from Unsplash collections which contain over 9 billion wonderful free images. and will be fetched by Lorem Picsum.
Features
Only one JPG image will be saved into disk. This prevents accumulating unwanted files.
The image width is: 2560px and its height is: 1440px.
Install
Decompress the content of the Mint-Unsplash-Background@omidmaldar to your ~/.local/share/cinnamon/applets folder.
Todo:
The future versions will offer a simple UI which lets user to
[ ] Query Unsplash using a keyword and show images based on their interest
[ ] Customize the quality(size) of image
[ ] Refresh background automatically by setting predefined intervals (slide show mode)

[ ] See the name of photographer and a short description of the image on the desktop/applet's icon

2019