UUID:
standardIconNames@jerrywham
Last edited:
1 year ago
2021-02-05, 09:47
Last commit:
[
67b10481
] Remove root icon.png files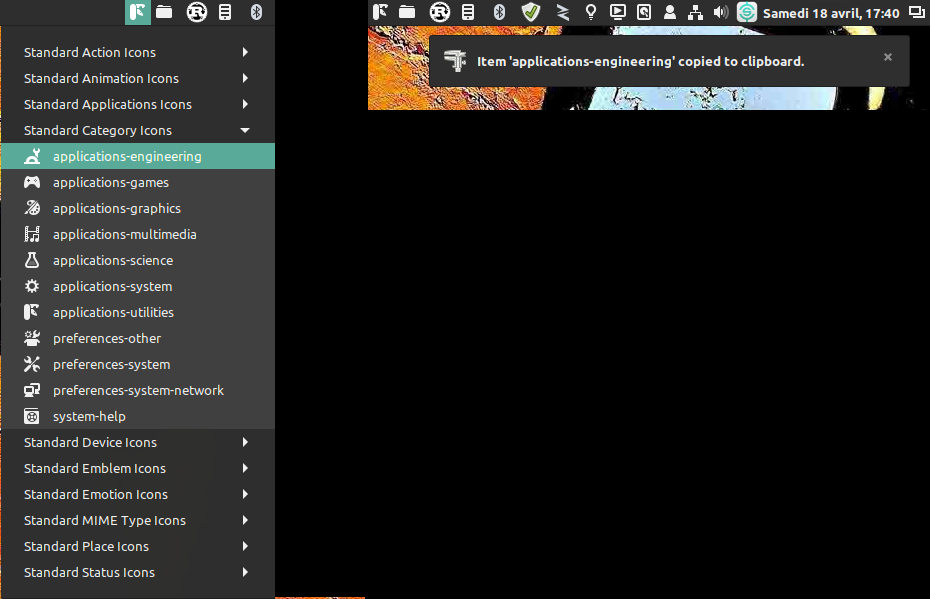 All standard icon names for applet developers
README
This is a Cinnamon applet that give you names of standard icons and an overview of it. Name of icon will be automatically copied to the clipboard.
Requirements
This applet requires at least Cinnamon 4.4.8 or newer and xclip.
sudo apt-get install xclip python3-xlib python3-numpy
Installation
Download and enable via cinnamon settings.
Features
See screenshot