UUID:
darkMode@linuxedo.com
Last edited:
3 weeks ago
2023-05-08, 02:29
Last commit:
[
2bebe570
] French translations created for some applets (#4840)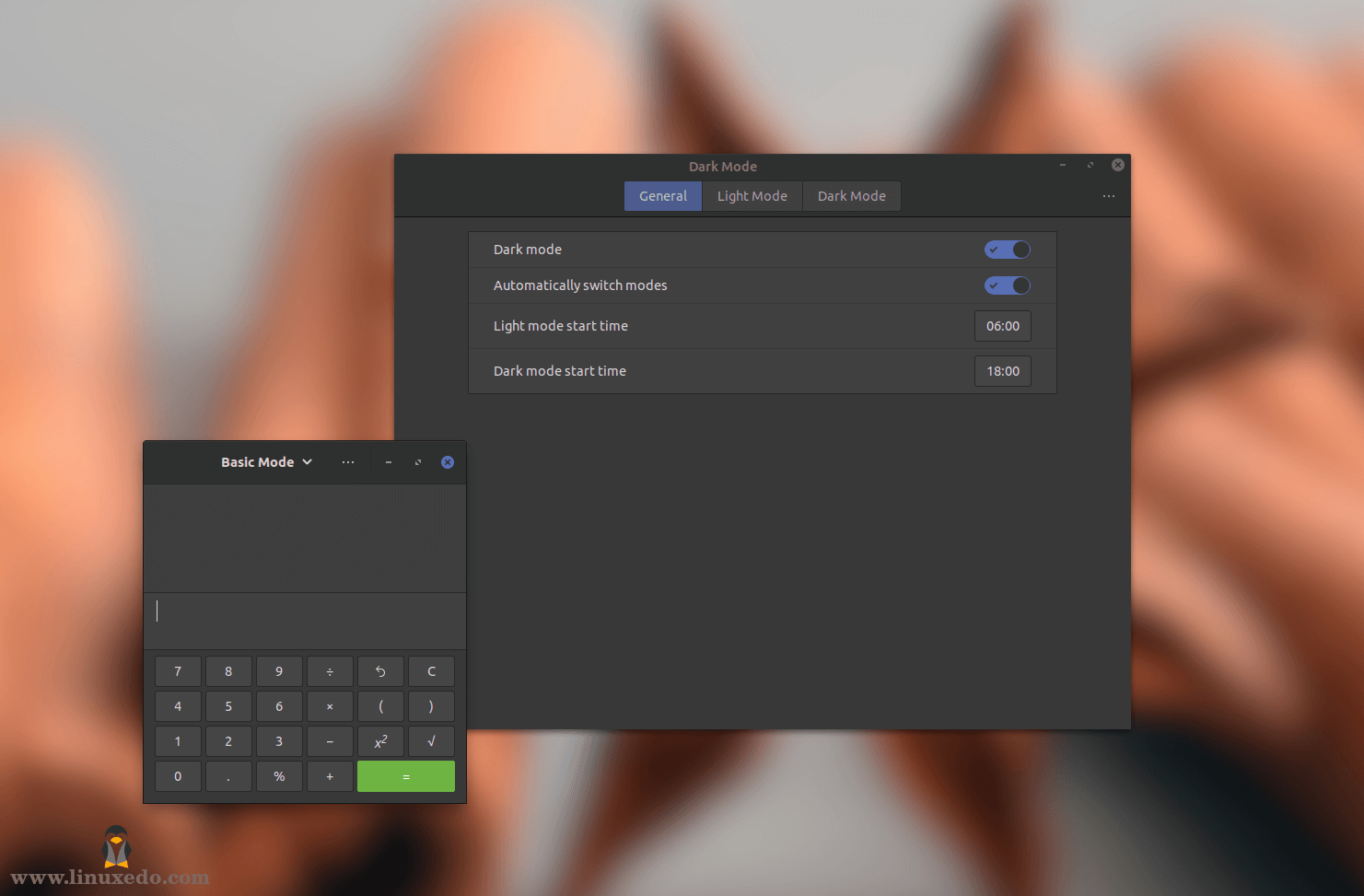 Easily switch between dark mode and light mode with one click.
README
Dark Mode
Changing themes to switch between light mode and dark mode doesn't have to be a tedious task. Once you have configured the applet with your default light mode and dark mode themes & wallpaper, you can switch between the modes with a single click.
For more details and feature requests: Dark Mode in Cinnamon Desktop Environment
License: GPL-v3
Changelog
Jul 12, 2022

Fix configuration dialog not opening in some circumstances.

Apr 12, 2022

Fix desklet not working if local folders are missing

Nov 21, 2021

Change the desktop background.

Oct 28, 2021

Automatic mode switch based on time.

Oct 21, 2021