Last edited:
2 months ago
2023-04-01, 14:40
Last commit:
[
c8af24a7
] Adds new Italian translations to various applets (#4778)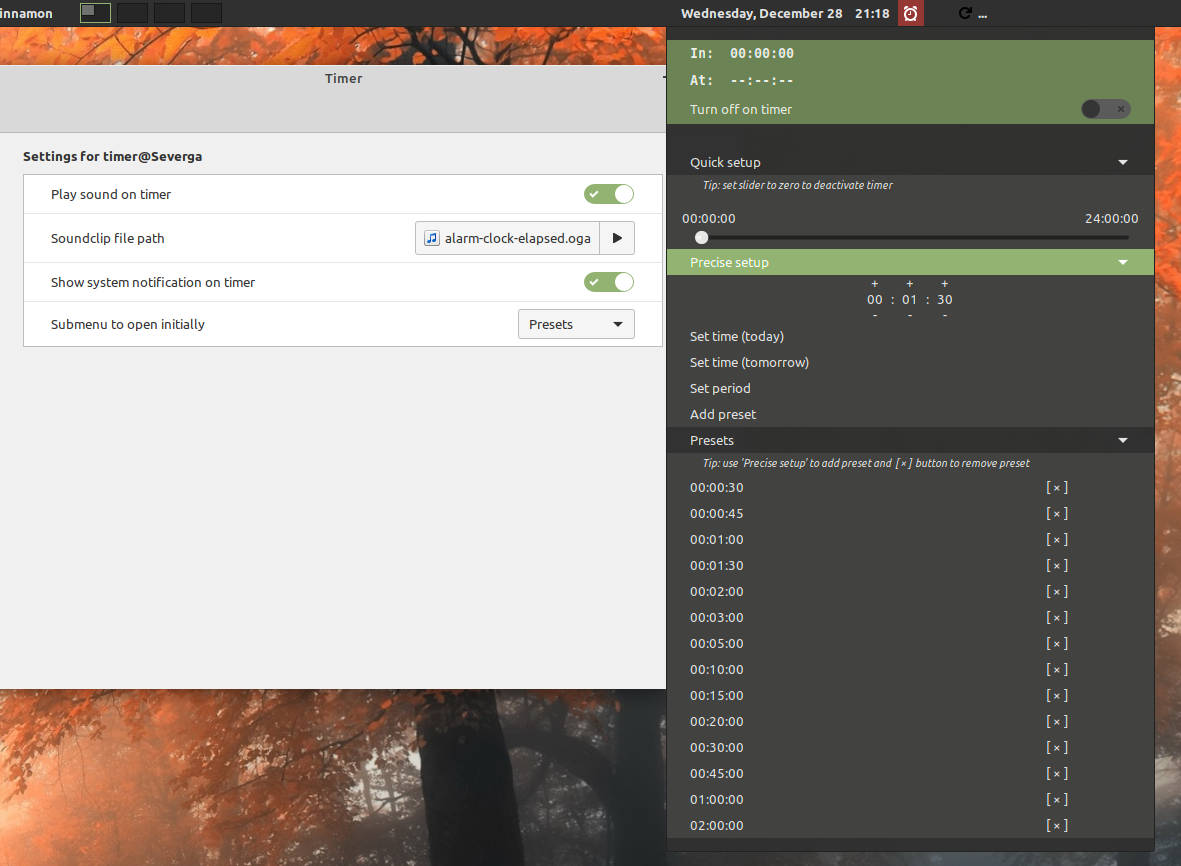 A timer applet
README
This is a timer Cinnamon applet with optional visual and audio notifications (the soundclip is customizable) and ability to turn off the computer when the timer expires. It displays the information about the remaining time and the time when the timer will expire.
The applet lets you setup the timer in a quick manner (with a 24-hour slider), or precisely (setting its time of expiration or period of time until expiration), or choosing one of your previously saved period presets.
Installation
Download and enable via Cinnamon Settings or panel popup menu.