UUID:
places-bookmarks@dmo60.de
Last edited:
5 months ago
2021-04-04, 13:07
Last commit:
[
c91aaafa
] Hungarian translation and update for some previous translations for Cinnamon spices applets (#3718)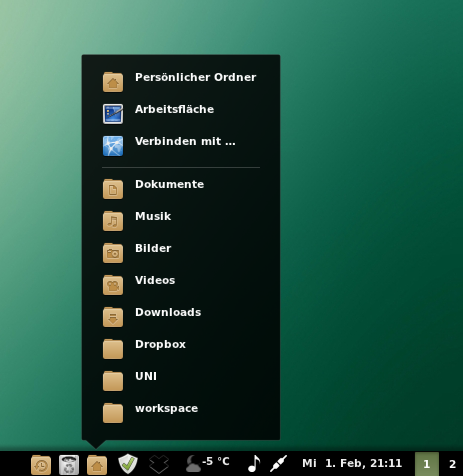 Access your places and bookmarks
README
This is a Cinnamon applet, which lets you access your places and bookmarks through an icon in the cinnamon panel.
Installation
1) Copy the folder "places-bookmarks@dmo60.de" to "~/.local/share/cinnamon/applets/".

2) Enable the applet in cinnamon settings. (Eventually you have to restart cinnamon: Press Alt+F2, type 'r' and enter)
Applet Style
The icon, label and menu items icon size can be modified from this applet settings found on its context menu.