UUID:
search-box@mtwebster
Last edited:
8 months ago
2023-03-25, 16:46
Last commit:
[
f67882d7
] Add fr.po - French translation (#4766)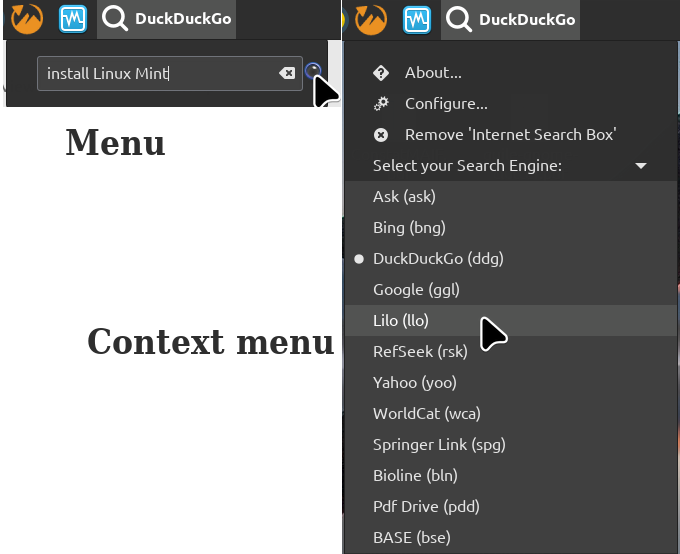 Perform an Internet search, using your favorite engine
README
This is a Cinnamon applet, which adds a Web Search box to your Cinnamon panel.
Left-clicking the item will open a search box where you can enter your criteria. You can right-click the applet to access additional settings - show or hide the provider label, change provider
Installation
1) Unzip, copy the folder "search-box@mtwebster" to "~/.local/share/cinnamon/applets/".

2) Enable the applet in cinnamon settings.