UUID:
bbcwx@oak-wood.co.uk
Last edited:
8 months ago
2019-10-19, 18:59 UTC
Last commit:
[
cd2b751e
] Updated Italian translation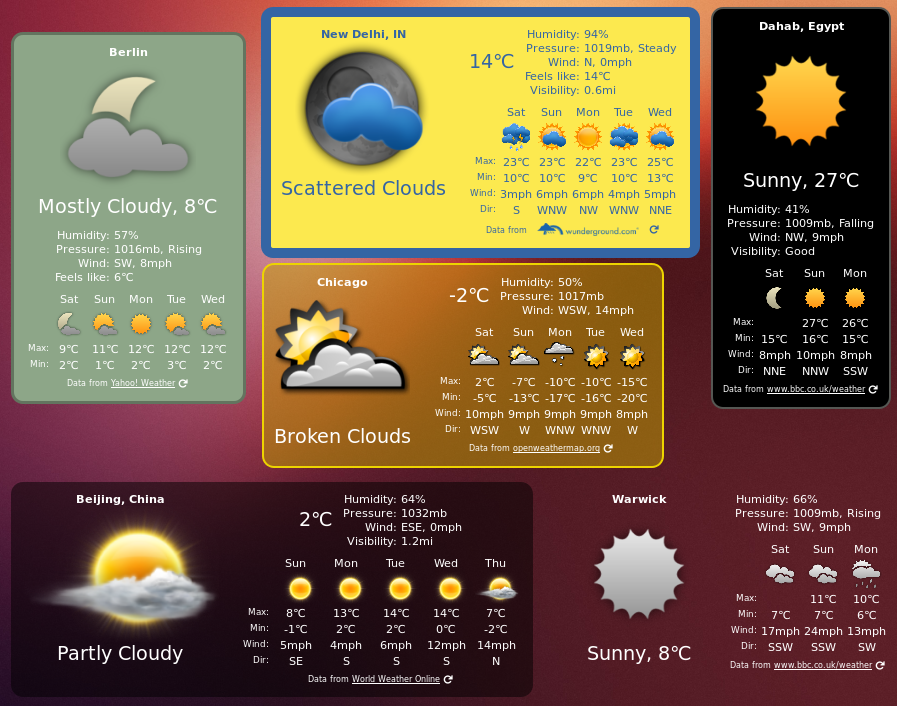 Display the weather from several web services on your desktop
README
The Weather Desklet displays current and forecast weather on your Cinnamon desktop. It has plenty of options for configuring how it looks and comes with a selection of great weather icons, or you can use your own. For those who like to keep an eye on the weather in several locations it supports multiple instances.
At present the Weather Desklet can work with data from the BBC, Open Weather Map, Weather Underground, World Weather Online, forecast.io, meteoblue.com and weather.com (The Weather Channel).
The Weather Desklet includes translations into a growing number of languages.
For detailed usage instruction visit the Weather Desklet's website, or just install the desklet, right click on it and select 'Help'.