Last edited:
7 months ago
2022-10-20, 12:58
Last commit:
[
6ebc8ae2
] deskNote@BrainAxe: update da.po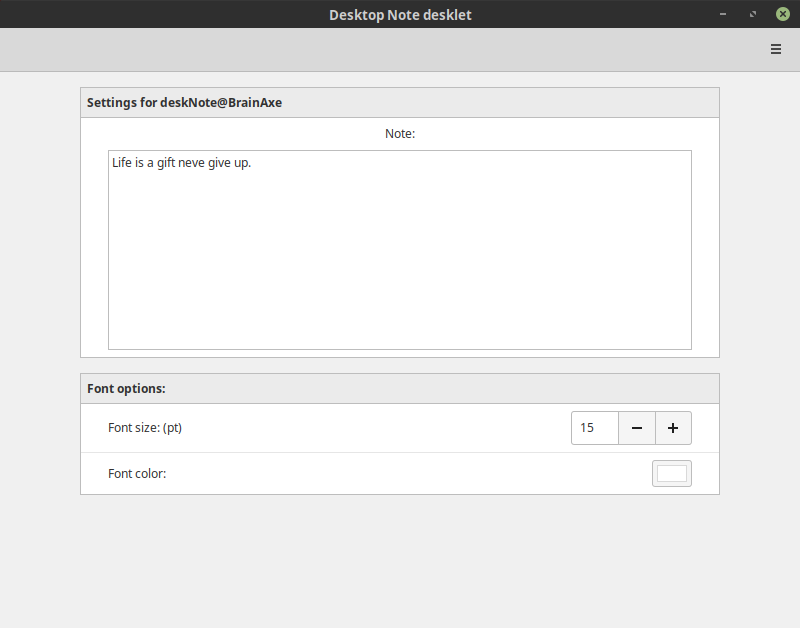 Displays Note on Desktop!
README
Desktop Note Cinnamon Desklet
v0.1 - October 2, 2017
This desklet displays a note on the desktop. Right click it to configure at any time.
Configuration Options
The following options are configurable via the Cinnamon Desklet GUI by right clicking "Desktop Note desklet" and choosing Configure.
New Note
Font size
Font color
For newline use %% (symbol).
Important: Cinnamon may need to be restarted and/or the desklet may need to be removed and re-added for this change to take effect.