UUID:
calendar@deeppradhan
Last edited:
1 month ago
2023-08-07, 21:35
Last commit:
[
9a09c790
] Add Romanian translations (#906)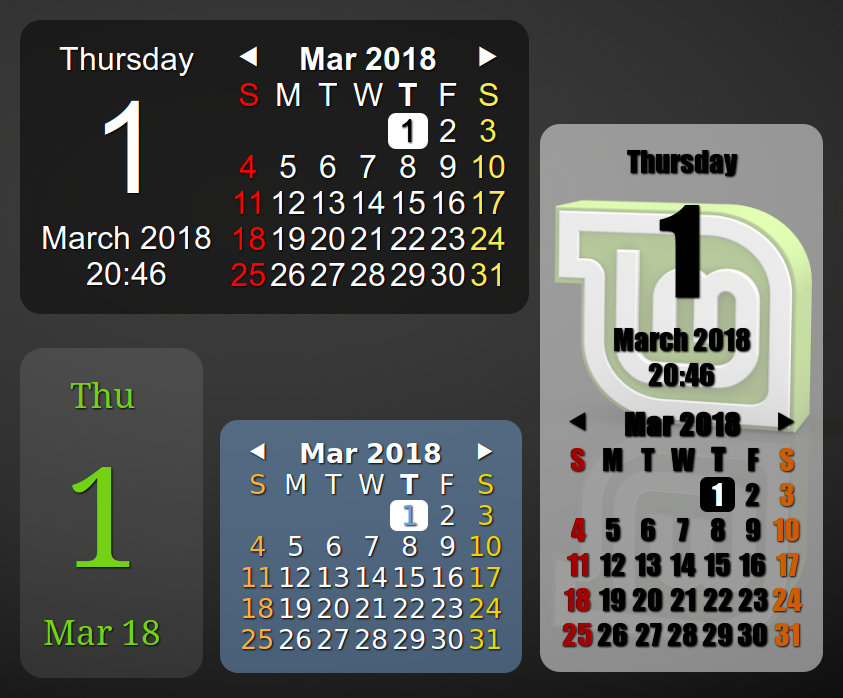 Configurable Calendar desklet
README
Calendar Desklet
Calendar Desklet provides a highly configurable desklet to display current date and browsable months. It has a number of possible customisations.
Major Features:
Consists of a day panel and a month panel. Both or one of can be selected to be shown.
Various fields of day panel (weekday, time etc.) can be customised.
The month panel allows scrolling through various months.
Font family and size of desklet text is customisable.
Colour of text and background can be set (including different colour for Sundays & Saturdays).