UUID:
timelet@linuxedo.com
Last edited:
1 week ago
2023-01-24, 10:25
Last commit:
[
118ecee2
] Updated Hungarian translations (#824)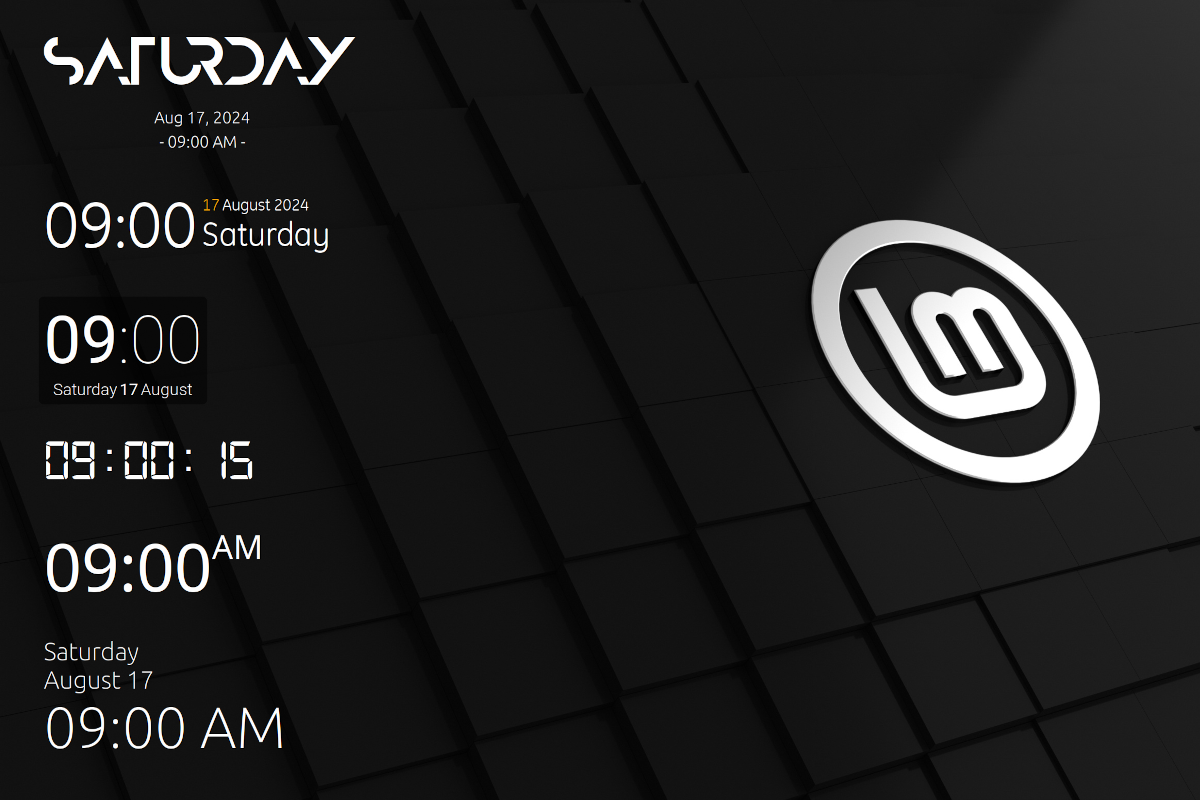 A themeable desklet that shows the time
README
Timelet
A themeable desklet inspired by Conky to display time on your desktop.
Themes
Digital
Flair
Gotham
Jelly
Metro
Fonts
Install the fonts required by each theme for the best result.
Development
Refer Timelet: A Themeable Desklet to Show Time for details on how to write a theme for Timelet.