UUID:
TimeAndDate@nightflame
Last edited:
1 month ago
2023-08-08, 06:38
Last commit:
[
1f436ec6
] Add all Romanian translations (#907)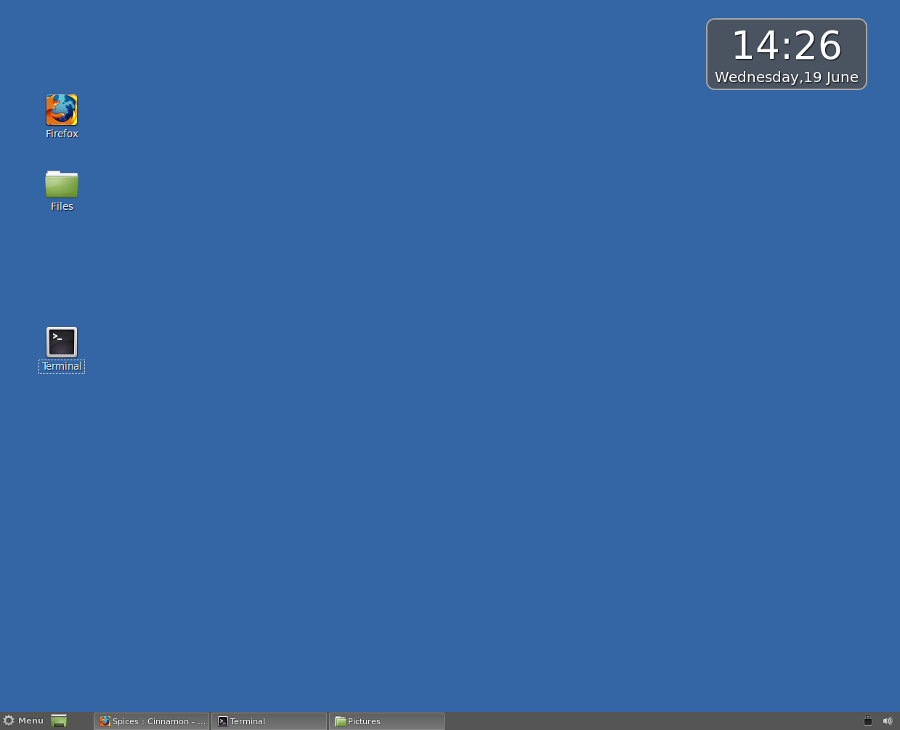 A fork desklet that displays the time and date
README
Time and Date Cinnamon Desklet v0.1 - 19 June 2013
This is a simple desklet to display the time and date. The size and format of the date are configurable by changing the values in metadata.json. This can be launched from the Desklet itself by selecting Config from the menu.
Adjust the following paramters in the metadata.json file which is stored in ~/.local/share/cinnamon/desklets/TimeAndDate@nightflame:
"timeFormat": "%H:%M",
"timeSize": "50pt",
"dateFormat": "%A,%e %B",
"dateSize": "25pt"
REMEMBER TO LEAVE THE COMMAS IN - except for the last line!
The time and date format are from JavaScript toLocaleFormat function, and the possible values can be found at:
http://pubs.opengroup.org/onlinepubs/007908799/xsh/strftime.html
For exmple to add seconds change timeFormat to:
"timeFormat": "%H:%M:%S",
After changing the settings you need to remove and re-add the Desklet
If I knew what I was doing I would update the config through the GUI. Maybe next version.
-Steve desklets [at] stargw [dot] eu