Last edited:
1 month ago
2019-10-21, 19:27 UTC
Last commit:
[
73e0faf4
] Added Italian translation.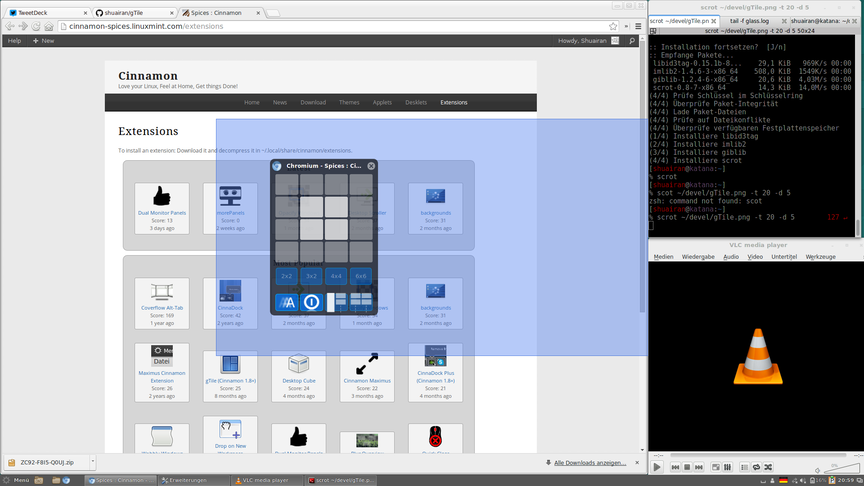 Tile your windows as you like.
README
gTile
Usage
Super + G open gTile
Esc close gTile
ARROWS move with keyboard
Shift + ARROWS select area
Space or Enter tile the selected area
More options are available in Cinnamon Settings -> Extensions -> gTile@shuairan -> Settings.
This extension was originally developed by vibou and shuairan. It is now maintained by the community.