UUID:
mnemonic-5-4-window-menu@mtwebster
Last edited:
3 days ago
2022-08-04, 09:54
Last commit:
[
2dade51d
] Add new extension to replace standard window menu in 5.4 with one (#397)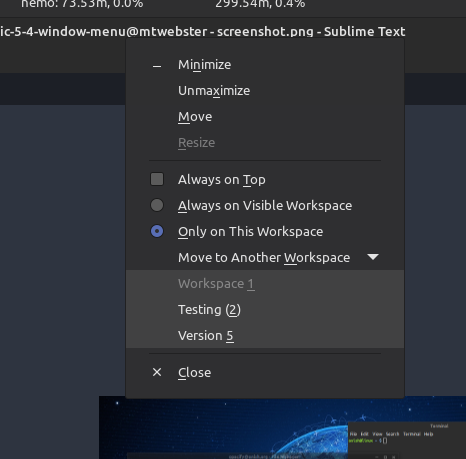 The window menu for Cinnamon 5.4 lacks mnemonic shortcuts. This replaces the menu with one that does. This will likely be merged into Cinnamon 5.6.
README
DO NOT TRANSLATE THIS EXTENSION
It's not set up for it and any translations will be lost when this is added into Cinnamon.