Last edited:
3 months ago
2019-01-21, 20:02 UTC
Last commit:
[
7e7c4d17
] minimise use of blur in box-shadow (#558)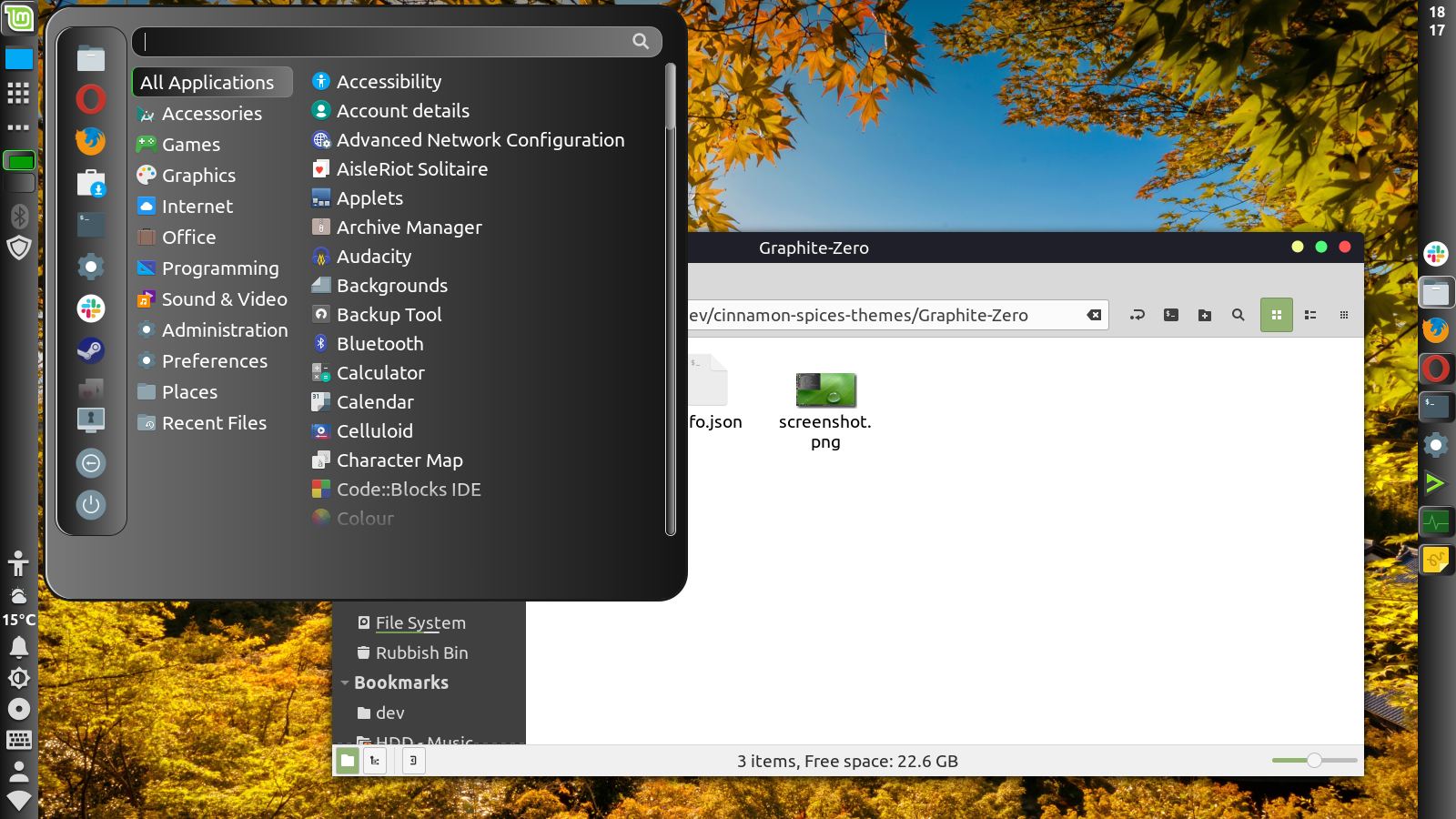 Dark gradient theme. Green tinged applet mouseover. Monochrome menu wording that uses only shadow highlighting for comfortable menu scrolling. Credit to theme Double Down by Frankula and Dewman 12. Theme Graphite-One is a completely monochrome version of this.