Last edited:
2 years ago
2021-01-27, 00:52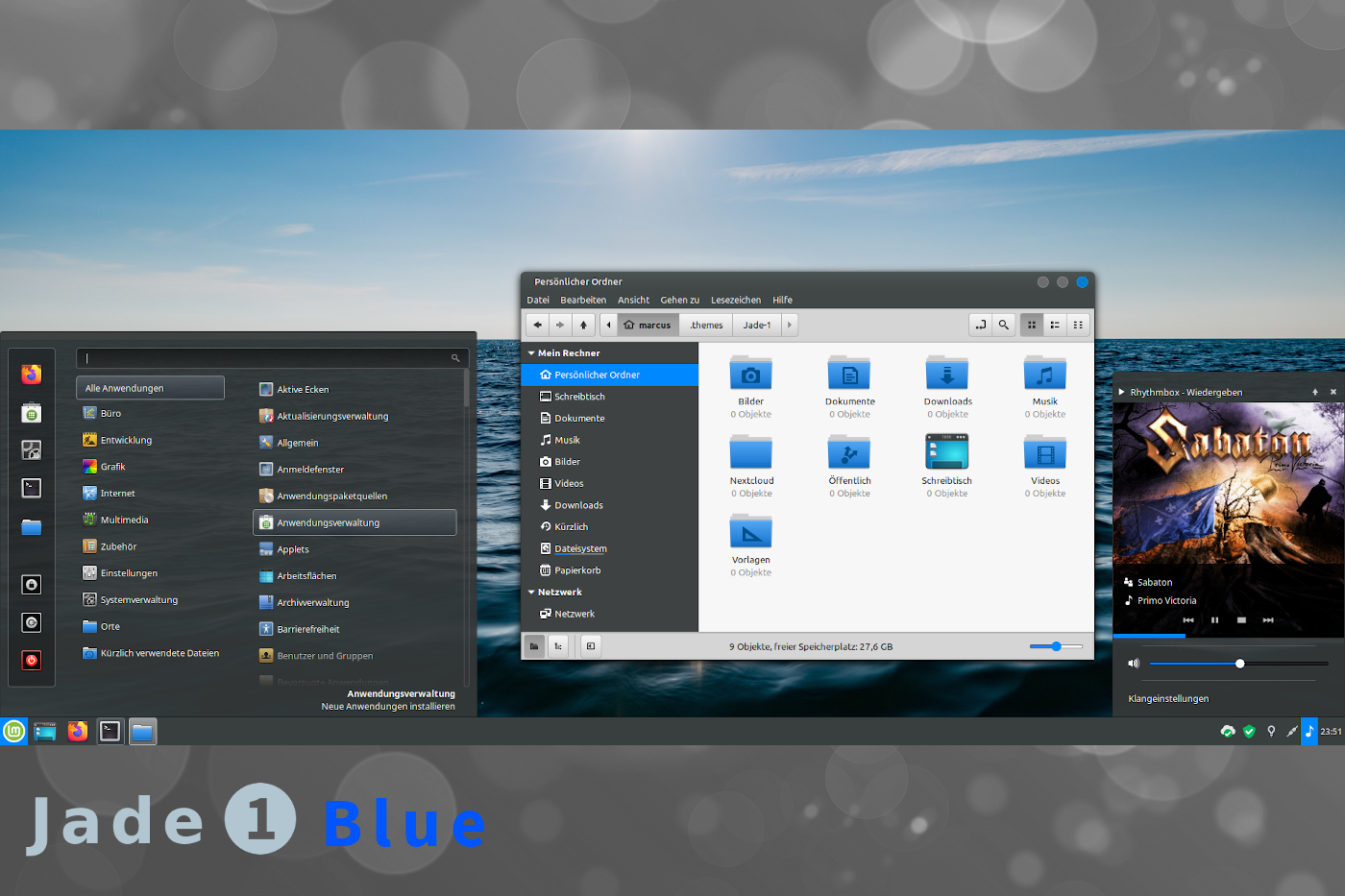 A fork of Adwaita with dark menus, light panels and blue color accents.
README
Jade-1
A fork of the original Linux Mint theme with dark menus, more intensive green and some other modifications.
Compatibility
cinnamon version 3.2
Installation
Clone or download the repo and move the containing folder 'Jade-1' to your ~/.themes directory, or to /usr/share/themes (needs root access).
Icon Pack
You can find the shown iconpack at Github in the iconpack-jade-repository.