Last edited:
6 years ago
2017-11-19, 02:28
Last commit:
[
8a6b43c1
] Mint-X-Dark: Change URL color (#281)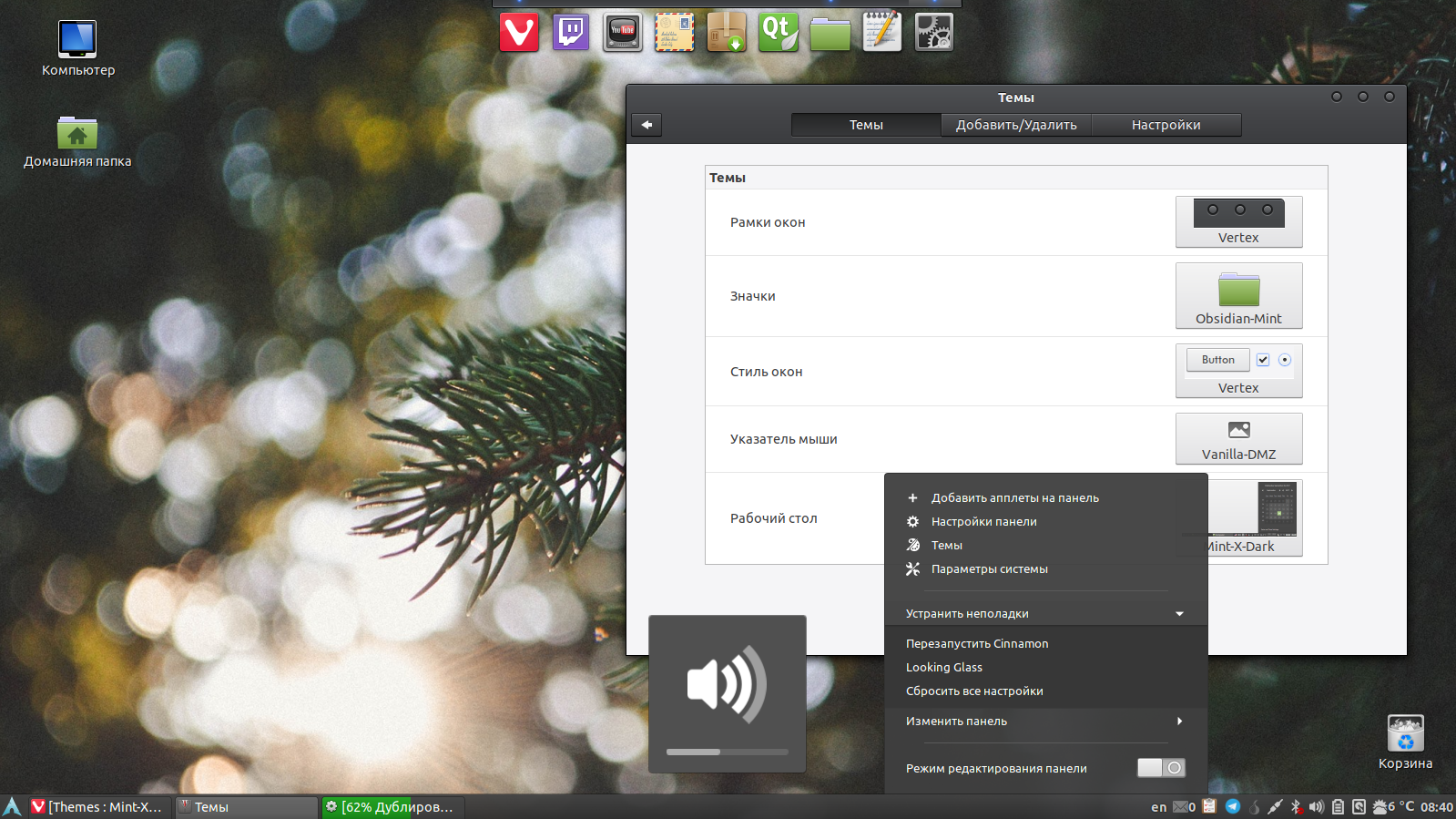 Dark theme in Mint-X style
README
Mint-X-Dark theme for Cinnamon
This is a fork of the default Linux Mint theme in Mint-X style.
Installation
Move the Mint-X-Dark folder into your ~/.themes directory.
Compatibility
Tested and developed in Cinnamon 3.6.2.
Font
The default font is Noto Sans as in the Mint-X.
To change the font, edit the cinnamon.css file at selector stage (beginning of file).