Last edited:
5 years ago
2018-03-06, 14:22
Last commit:
[
ad4c978a
] Minty: adapt for Cinnamon 3.8 (#364)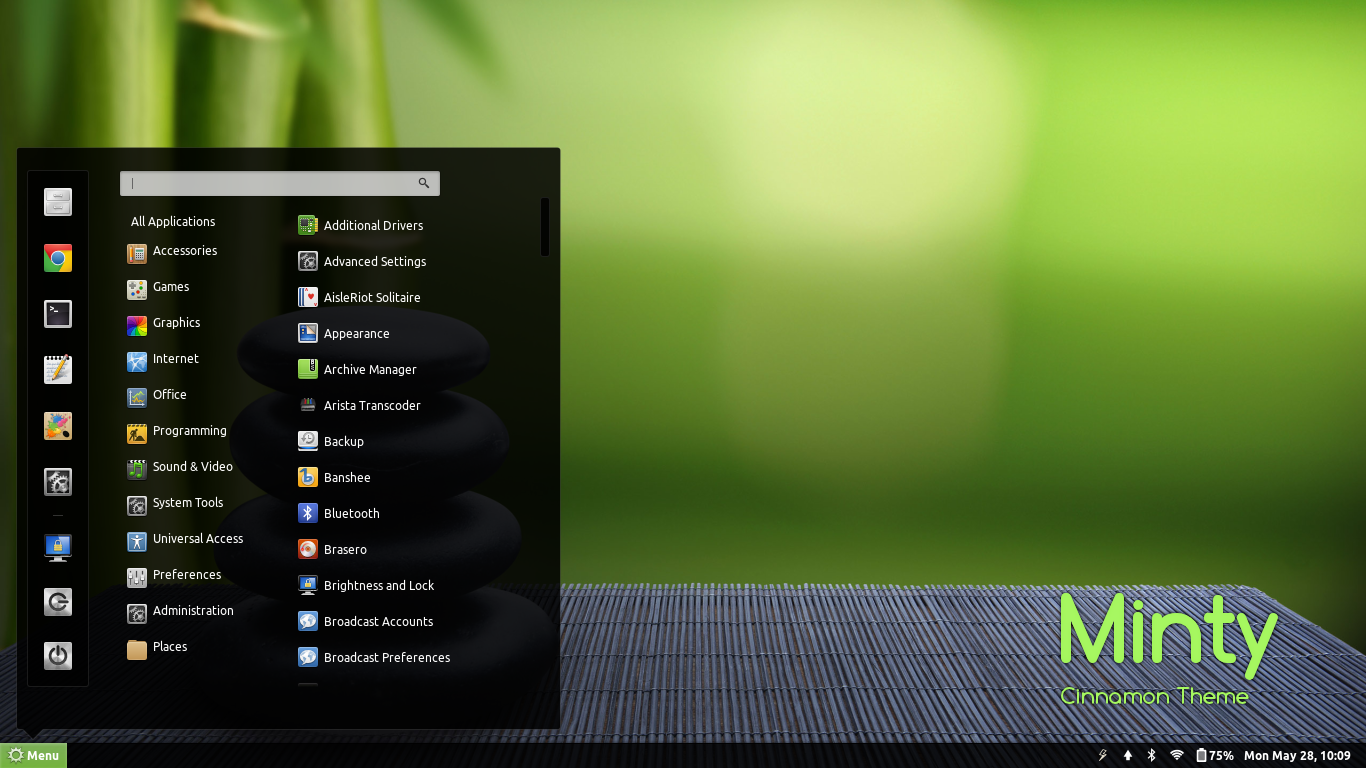 Minty is a Cinnamon theme with some flavour of Linux Mint
README
It is compatible with the latest Cinnamon 1.6.
Try Minty Colors if you want more color options. Thank you for giving such a high rating to Minty :)
---
Ubuntu users can install Minty from our themes PPA using the following commands:
sudo apt-add-repository ppa:satyajit-happy/themes
sudo apt-get update && sudo apt-get install cinnamon-theme-minty
---
Installation Instructions:
Extract the zip file to the themes directory i.e. ~/.themes/ or /usr/share/themes/.
Use Cinnamon Settings to choose the theme, or run the following commands in Terminal:
gsettings set org.cinnamon.theme name "Minty"
---
Credits: bimsebasse for his contributions and help.
---
License: GPL