Last edited:
5 months ago
2017-09-21, 22:25 UTC
Last commit:
[
fed78816
] 10 themes: Set authors to none, shorten info.json (#249)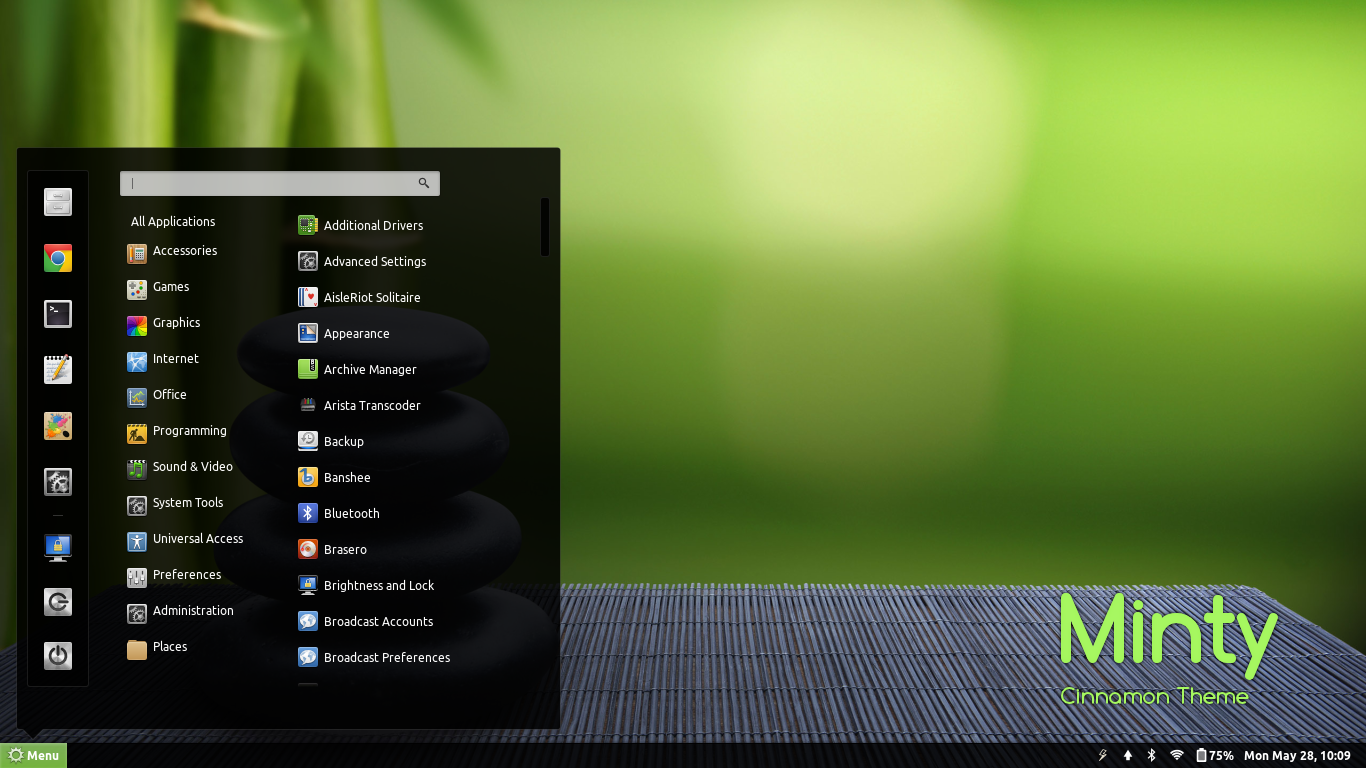 Minty is a Cinnamon theme with some flavour of Linux Mint
It is compatible with the latest Cinnamon 1.6.
Try Minty Colors if you want more color options. Thank you for giving such a high rating to Minty :)
---
Ubuntu users can install Minty from our themes PPA using the following commands:
sudo apt-add-repository ppa:satyajit-happy/themes
sudo apt-get update && sudo apt-get install cinnamon-theme-minty
---
Installation Instructions:
Extract the zip file to the themes directory i.e. ~/.themes/ or /usr/share/themes/.
Use Cinnamon Settings to choose the theme, or run the following commands in Terminal:
gsettings set org.cinnamon.theme name "Minty"
---
Credits: bimsebasse for his contributions and help.
---
License: GPL
Changelog:
30.09.2012 - Make menu compact
20.09.2012 - Ported to Cinnamon 1.6
28.05.2012 - Removed text shadow to fix lag (hopefully)
28.05.2012 - Code cleanup
27.05.2012 - Misc visual changes
23.05.2012 - Minor changes
21.03.2012 - Updated for Cinnamon 1.4
24.01.2012 - Updated for Cinnamon 1.2
09.01.2012 - Fixed some packaging issues
07.01.2012 - Initial port to Cinnamon