UUID:
Pragmatic-Darker-Blue
Last edited:
10 months ago
2023-01-24, 10:11
Last commit:
[
5d37177f
] Pragmatic-Darker-Blue: fixed missing coloring for GTK file chooser file name input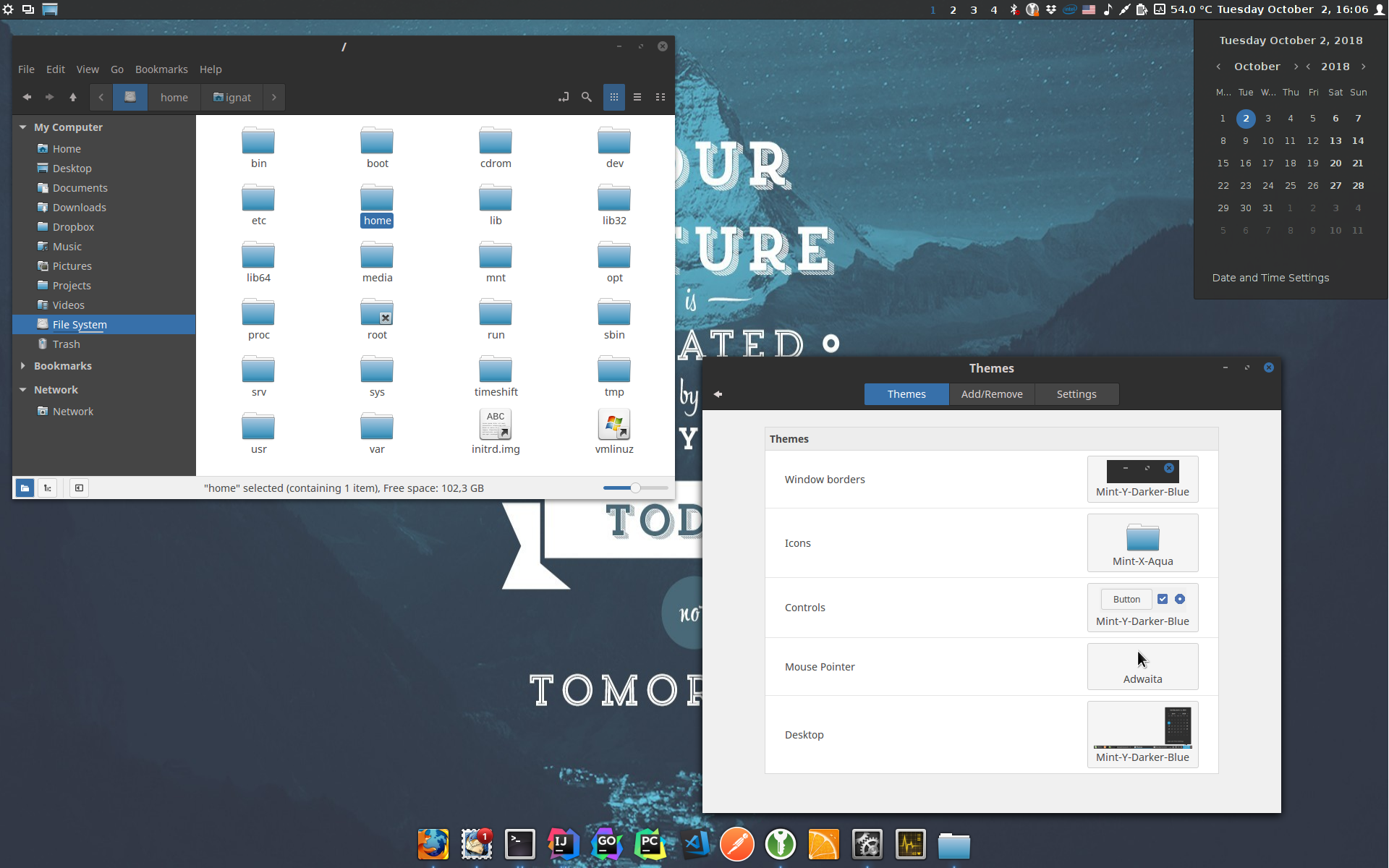 Classic Mint-Y theme in blue colors
README
Description
Pragmatic-Darker-Blue is a classic Linux Mint theme in blue colors. Inspired by Mint-Y-Yltra-Dark.
Installation
Download the zip file and extract it into your home folder in the ~/.themes directory.

To make the lightdm theme available extract it to the following folder

/usr/local/themes

After that, you can change the lightdm theme in the Login Windows settings.