Last edited:
2 days ago
2020-05-26, 20:25 UTC
Last commit:
[
011d5a42
] Cinnamenu@json: Menu now opens on previously selected category. (#3029)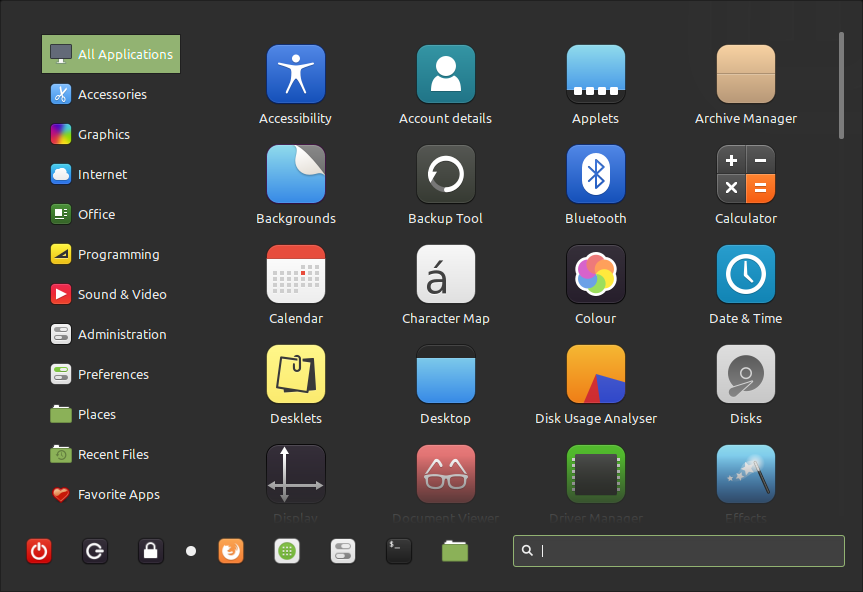 A flexible menu providing formatting options, web bookmarks, open window lookup, and search provider support with fuzzy searching.
README
Cinnamenu
Cinnamenu is a full featured menu extension for Cinnamon. It is a fork and port of the GNOME Shell extension Gnomenu by The Panacea Projects.
Features
View apps in a list or grid.
Integrated web bookmarks from Chrome, Chromium, Firefox, and Opera.
Search through apps, files, and web bookmarks, simultaneously with fast fuzzy searching.
Indicators for running apps.
Option to show descriptions on buttons.
Mostly complete feature parity with the default Cinnamon menu.

Key navigation.
Filesystem autocompletion.
Ability to clear the recent files lists.
Toggle category/app icons.
Hide the Places category.