Last edited:
1 day ago
2021-01-23, 00:39
Last commit:
[
ea1325b0
] Cinnamenu@json: check for null entry.get_app_info() (#3461)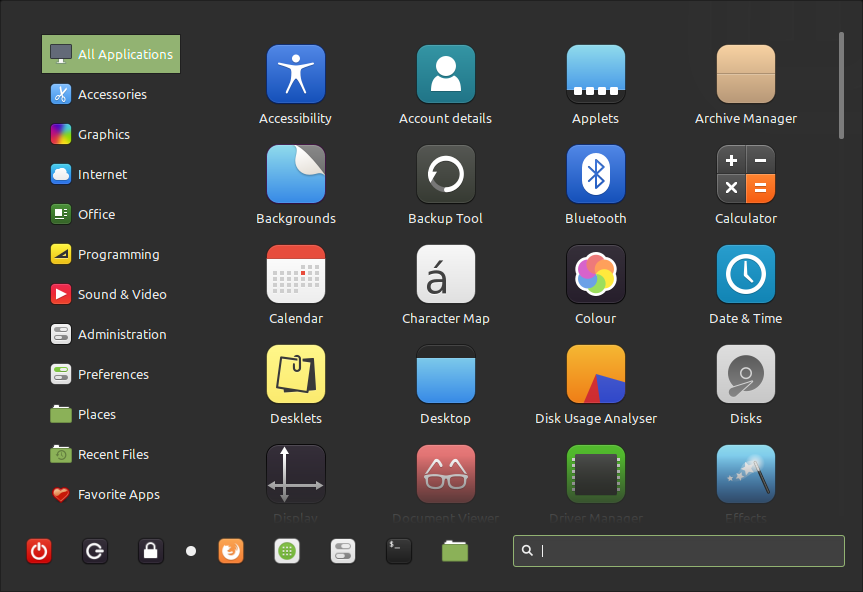 A flexible menu providing formatting options, web bookmarks, search provider support and fuzzy searching.
README
Cinnamenu
Cinnamenu is a full featured alternative to the standard Cinnamon menu with grid layout and customisation options.
Features
Fast and accurate fuzzy searching.
Indicators for running apps.
Key navigation.
Customisation options:

View apps in a list or grid.
Options on where to show session and favorite app buttons.
Change icon sizes.

Built in calculator: (including constants and functions: E, PI, abs, acos, acosh, asin, asinh, atan, atanh, cbrt, ceil, cos, cosh, exp, floor, log, max, min, pow, random, round, sign, sin, sinh, sqrt, tan, tanh and trunc. All angles are in radians.)
Emoji search.
Browse filesystem in the menu.
New: File search function in context menu.