Last edited:
6 days ago
2020-10-13, 02:07
Last commit:
[
3ef2be62
] [Cinnamenu@json] Added context menus. (#3259)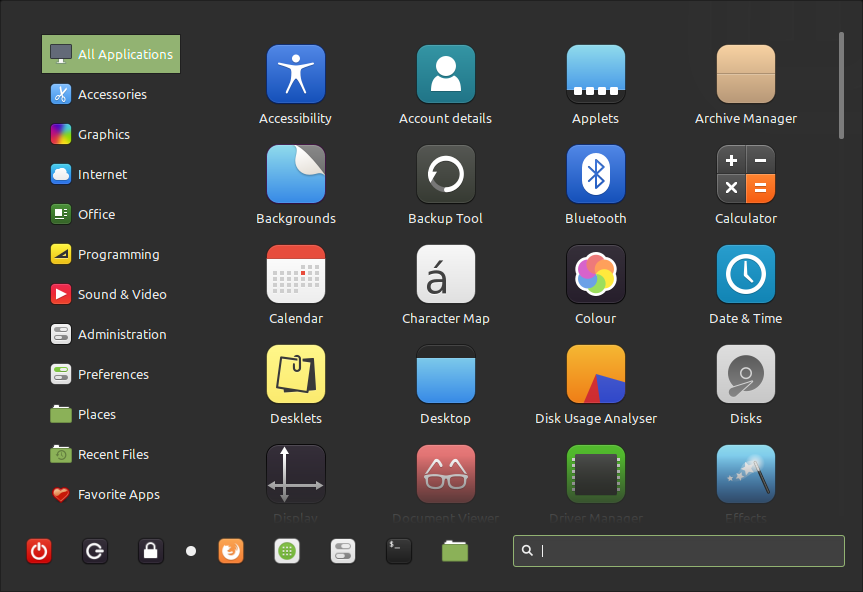 A flexible menu providing formatting options, web bookmarks, search provider support and fuzzy searching.
README
Cinnamenu
Cinnamenu is a full featured alternative for the standard Cinnamon menu with grid layout and customisation options.
Features
Fast and accurate fuzzy searching.
Indicators for running apps.
Key navigation.
Customisation options:

View apps in a list or grid.
Options on where to show session and favorite app buttons.
Change icon sizes.

Built in calculator: evaluate standard javascript math and boolean expressions/constants, for example: "5+sqrt(4)", "2*PI", "tan(4)>=0" (See https://www.w3schools.com/jsref/jsref_obj_math.asp for a list of functions and constants)