Last edited:
2 years ago
2021-07-11, 07:47
Last commit:
[
2f4fe461
] Fix .menu-category-button-hover class for... (#705)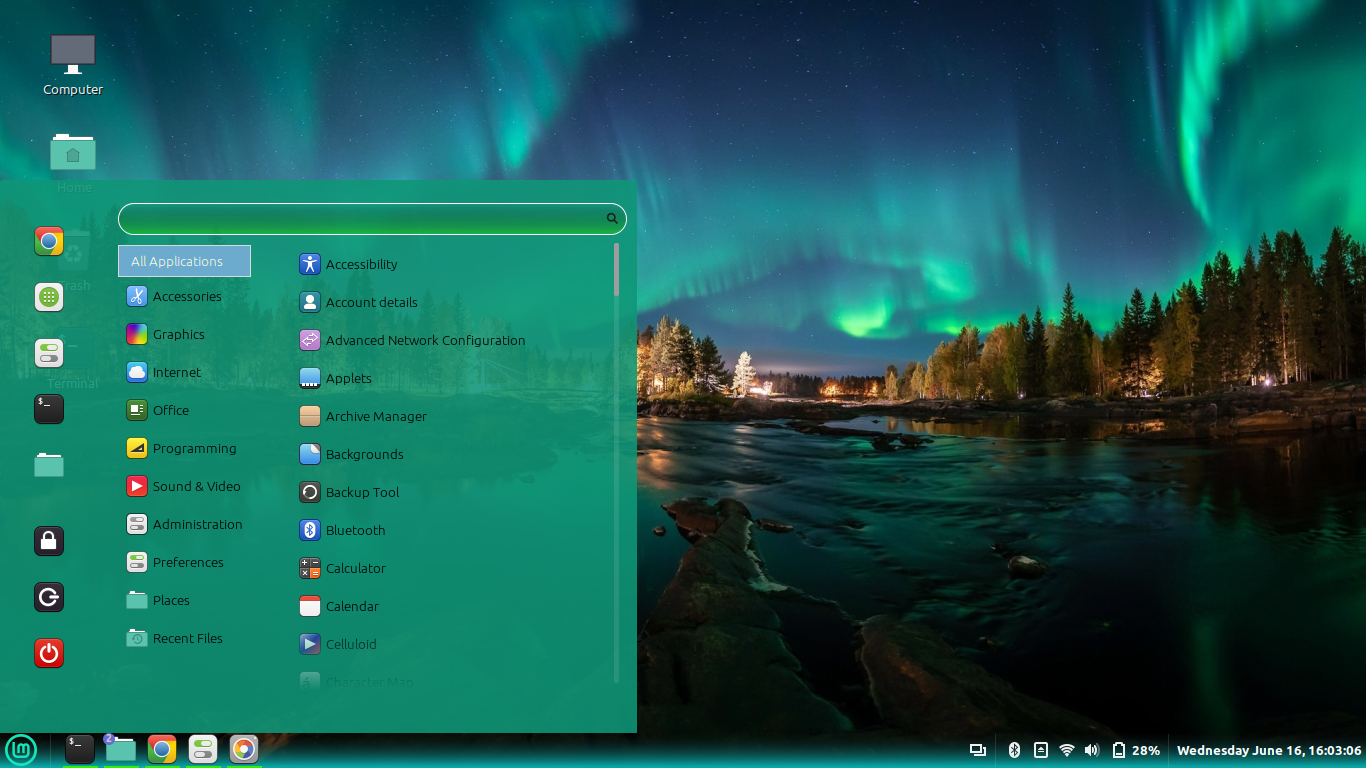 Just a cinnamon theme.
README
Just a theme build for Cinnamon-spice
Installation
Cinnamon Settings (recommended)
Go to Settings > Themes and search for "waterbody".
From source
Clone this repository and run make install or make install-dark.
Cinnamon Spices
Go here and download the theme. Then extract the content into your ~/.theme folder.
---
Developing
Run ./utils.sh watch to automatically compile and reload the theme. It will create a link in ~/.themes.
It's important to run utils.sh from its containing directory.
IMPORTANT: Never edit CSS files directly. They are overriden at build.