Last edited:
6 days ago
2018-02-16, 07:07 UTC
Last commit:
[
bef26239
] clean the theme (#322)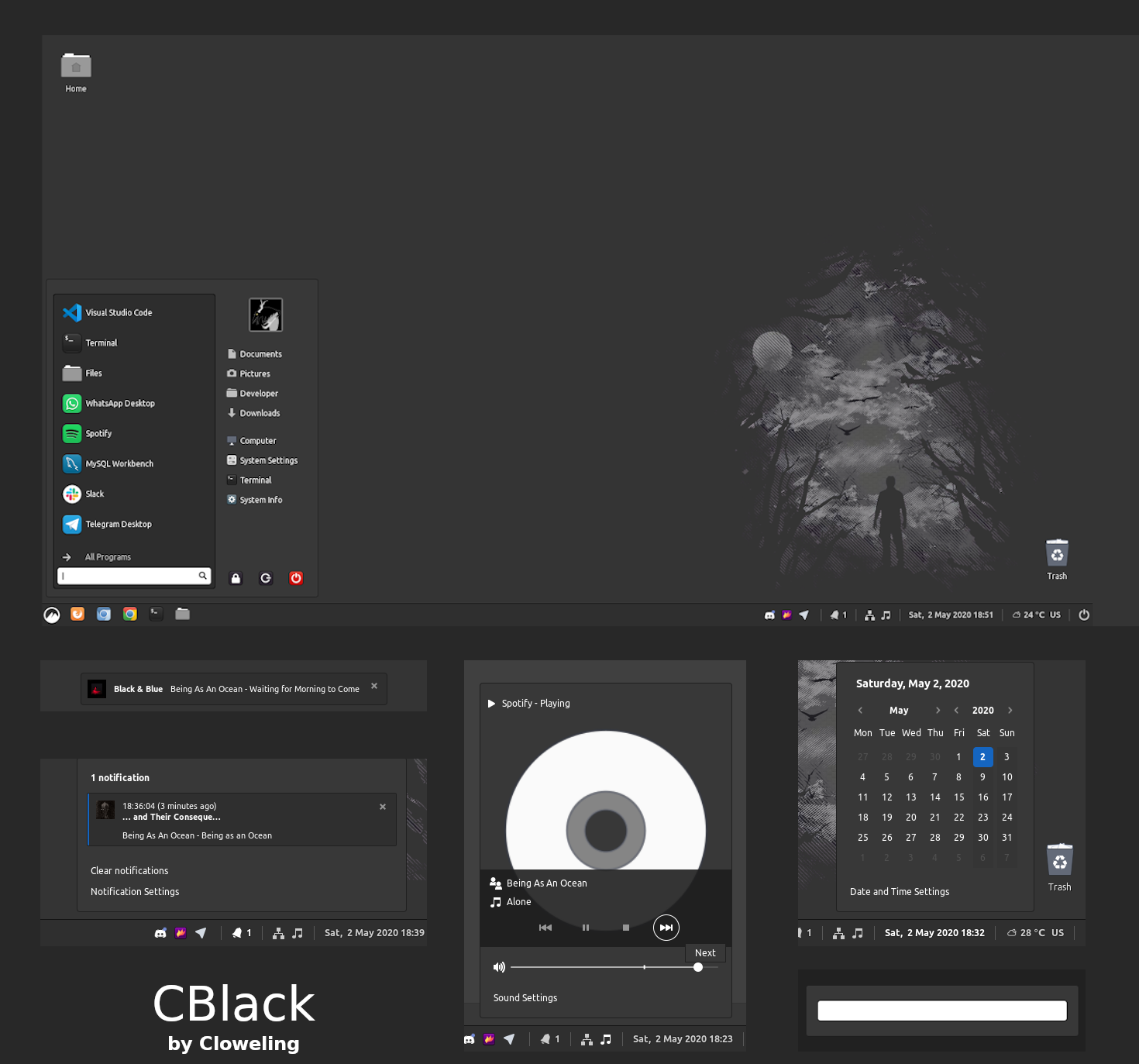 Part of the theme is based between Arc and official theme of Cinnamon
Theme based on the original cinnamon with Arc
Recommendation to use Arc theme with Arc icons with Moka.
Update 1.0
Limpio el tema, eliminando imagenes que no se utilizaran.
Se quita el color rojo de algunas partes del tema.
Integrado con Cinnamon 3.6
Update 0.8.1
Removed the white border from the Favorites part of the menu
Update 0.8
Change Style Selection Windowlist
Change bookmark style
Change launcher selection style
Added shadows from certain places.
More transparency in the menu and panel.
Improved overall style.
Update 0.7
Improved popupmenu for earlier versions of cinnamon 3.2
Update 0.6
Added shadow to menu, run and notification
Added transparency to menu and run
Changed the size of the menu
Modified the menu button style
Modified the menu for cinnamon 3.0 or lower
Modified style of climbing and expo
Modified notification size and run
Update 0.3
Added Scroll with your own style
Improved dialog style
Improved the Run dialog
Enhanced Vertical Windows List
Improved Windows list Top
Improved Launcher
Improved Panel size
Note: To better appreciate the theme have disabled panel settings - Use the custom panel theme
Update 0.2
Modified prority of letter by Noto Sans.
Improved panel display below.
Improved display of side panels.
Added style to the background color of the menu button.
Color change to popup menu for Cinnamon 3.0.
some improvements needed, but with time I'll go better.